Naturalists are guiding groups of Mt. Daniel kindergartners on trails through Arlington's Potomac Overlook Park. Students are able to explore leaves, trees, seeds, and animals that change with the season.
Groups are hiking, visiting the frog pond, and watching docents handle snakes in the nature center.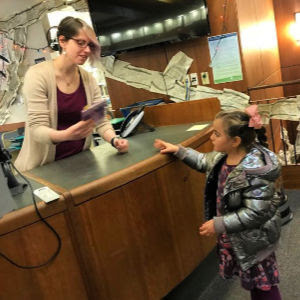 Meanwhile, Kindergarten classes are also taking their annual field trips to Mary Riley Styles Public Library, borrowing books with their very own library cards.
The students enjoy read-alouds by the librarians and then are able to browse the shelves to find books they would like to check out and read at home.