Our websites have a new look!
You will find most of the "content" or information that doesn't change in the "MENU" along the top. In the menus, select the small, white triangle to access further information.

The arrow / triangle points down to show open this menu!


The arrow / triangle points up to show close this menu!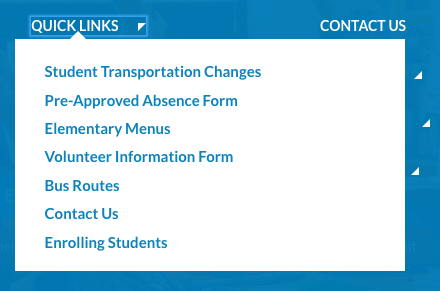 The "NEWS" section is below the big picture. This area is for upcoming events or major events that have recently passed.
The "LIVE FEED" section is also below the big picture. This is similar to a social media feed.
The "EVENTS" section is at the bottom. The events are from our TJ calendar.
Go to other school's website or the main FCCPS website by selecting the "SITES" menu. (Or scroll to the bottom of the page)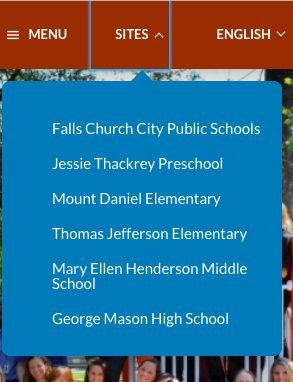 Search for anything on the website by typing in the magnifying lens area at the top right.
Change the language by selecting the "English" / "Spanish" Language menu.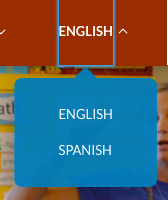 Do you think the website is missing critical information or has an error? Would you like more items in the Quick Links along the top of the Menu or in the Quick Links Menu item? Please contact Alane O'Neill (oneilla@fccps.org), keeper of the TJ Website.

But Wait! There's more! Stay tuned for more exciting announcements!