EDIT MAIN
How We Make the Call
---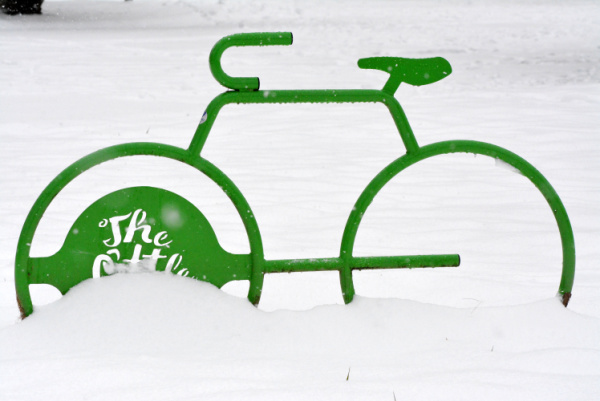 Be assured that when the decision is made to cancel or delay school, FCCPS is relying on the best regional and local information available. Winter weather in our region varies greatly (snow, sleet, freezing rain, extreme cold, ice storms), so each weather event requires careful consideration.
Actions are taken throughout the school closing process and are rooted in core principles. These principles are our decision-making drivers:
Student and Staff Safety
Staff Availability
Family Impact
Community Values
Education First
---
Safety
The primary question is always: "Is it safe for our kids and staff to get to school and return home by whatever means they travel?" To discover answers to this question we consider many inputs.
The National Weather Service (NWS) provides updated reports as the weather system approaches. The report includes information about timing, temperatures, anticipated amounts and types of precipitation even before a weather event begins. Each hour this weather "tape" is updated as weather develops in advance of a storm.
FCCPS staff participate in a Washington Metro Council of Governments (COG) call at 3:00 a.m. on the morning of the weather event to hear about the current regional road conditions. Representatives from the Virginia Department of Transportation (VDOT) are also on this call, and they provide information on road temperatures, which often vary from ambient air temperatures. FCCPS coordinates with Falls Church General Government staff to find out what emergency procedures they are considering for the day of the event.
At 4:30 a.m. FCCPS staff have a phone call to compare notes. This call includes the Superintendent, John Wesley Brett (Communications Director), Kristen Michael (Chief Operating Officer), Seve Padilla (Facilities Director), and Nancy Hendrickson (Transportation Director). Mr. Padilla and Ms. Hendrickson report on local road conditions after driving in the city and communicating with the Falls Church City Public Works division. Mr. Padilla provides an assessment of parking lot and sidewalk conditions on FCCPS campuses to ensure they are clear, so there is a path to the bus stop and school as well as a place for staff and students to park.
The decision to close or delay is generally made by 5:00 a.m. and the information is simultaneously sent out to parents, local TV and radio stations, and posted on social media and all of our websites. When possible, we alert families the night before to aid in planning for the upcoming event. Find a complete list of our Emergency Notification methods at www.fccps.org/alert.
Staff Availability
FCCPS must consider that a significant portion (80%) of our faculty and staff do not live in the City of Falls Church. Some come from many miles away to serve. It is essential to consider the decisions of regional school divisions including Arlington County, Alexandria City, and Fairfax County. We weigh whether neighboring jurisdictions are closed or delayed as it means travel conditions in the locations where our staff live are dangerous, and they may not be able to get to work. If FCCPS staff are unable to get to work, we cannot provide adequate supervision for our students.

Family Impact
FCCPS is aware that disruptions in daily schedule impact families in numerous ways, and we try to consider those needs. We understand that every family has different needs. Parents who are hourly employees lose income when they are unable to get to work because their children are at home. Some parents cannot take time off of work because of their scheduled work commitments. Some parents are grateful for days off with their children and spend time playing and enjoying the downtime. Additionally, FCCPS provides free breakfast and lunch to many students. When schools close for the day some students don't get meals as they rely on the schools for this basic need.

Community Values
This unique community has excellent resources and the capacity to be flexible when weather issues arise. As an independent city of 2.2 square miles, Falls Church City employees can often clear roads and sidewalks more quickly than our neighbors. Consequently, we have opportunities to reopen more rapidly or be delayed when others close, compared to other larger jurisdictions.

Education First
Please be aware that our "go-to" is always to stay open. We know that when students are in school, they have a better chance of success academically and socially. Additionally, there are limits on the number of days in the calendar for snow makeup without having to go longer into the summer. If FCCPS can open, we will.

Our Promise
Our promise to you is that we will make the best decision we can with the information we have at the time. With this process in place, we are also aware that we are going to get it wrong some of the time. It is always better to err on the side of caution. It is our sincere hope that knowing what the process is, and understanding that we want to be cautious but reasonable, you will support the school's decision and provide us gracious space when in fact things have gone awry. It is an excellent reminder that sometimes there is a difference between intent and impact. But our purpose is for a positive outcome.
We appreciate your support in the community and remember - as long as kids are kids - a snow call will never make everyone happy.
Other Important Things to Know About the FCCPS School Cancellation and Delays:
Diesel buses have engine heaters to ensure that they start in cold weather. If it is too cold, the bus engines may not turn on, and we have to cancel school.
Neighborhood sidewalks need to be clear and safe. In big snows, the sidewalks and corners may remain covered for several days, making it difficult to get to school safely, even if the roads are clear.
When schools close, Day Care closes. When we have a two-hour delay, Day Care usually opens on time. We announce the status of Day Care in school closing announcements.
When schools have a two-hour delay on a scheduled Short Wednesday, the day is usually extended and dismiss at non-Wednesday dismissal time. The reason is two-fold; the desire to avoid stretching the school year to make up the lost school hours, and bus transportation logistics of such a short day otherwise.
The decision to announce an early release has to be made in the morning to get the systems moving. These systems include notifying bus drivers and Day Care staff to come back early; changing school schedules; alerting the kitchen staff about early lunchtime, and informing parents and staff of the schedule change.