EDIT MAIN
---
Where we are in the process:

Most Recent Events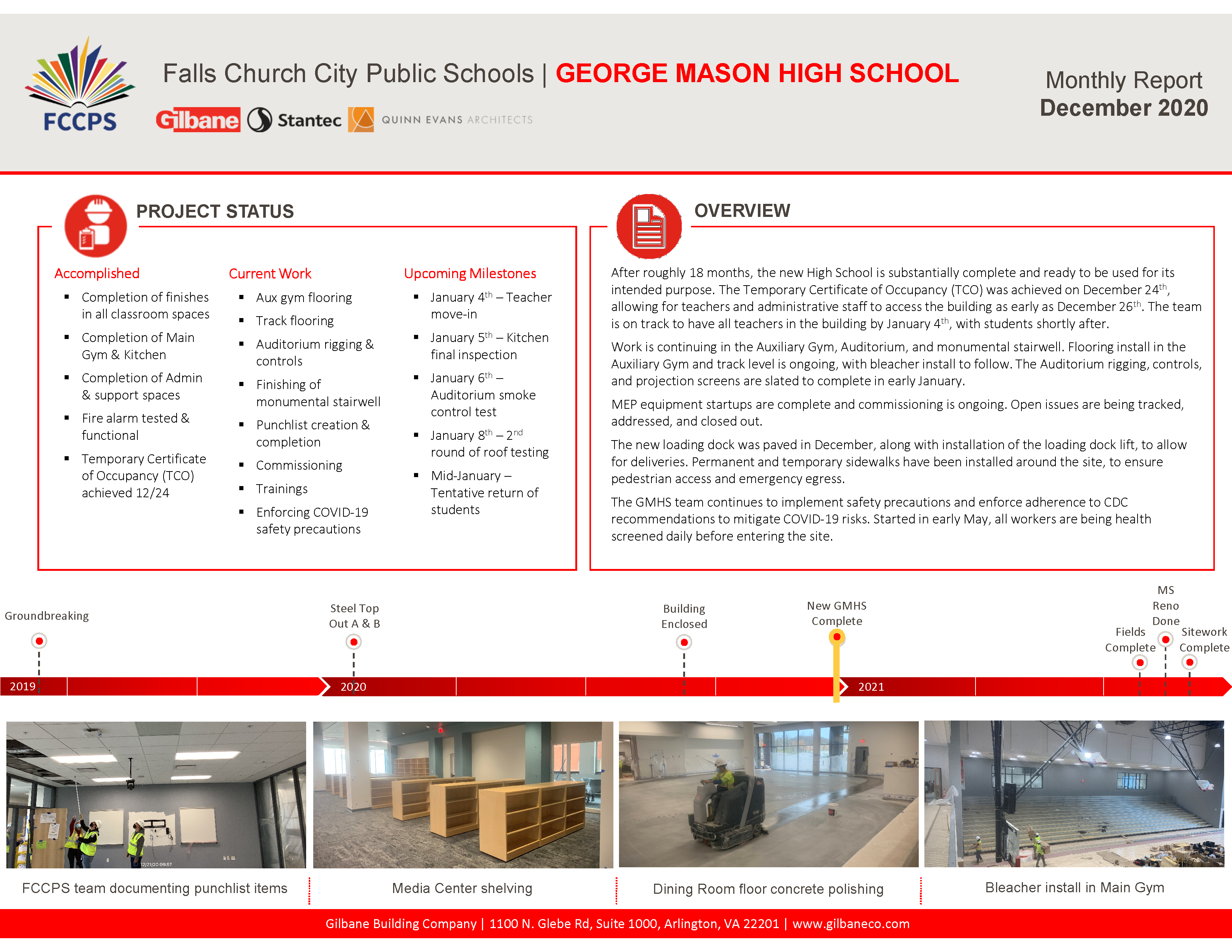 DOWNLOAD DECEMBER MONTHLY REPORT
---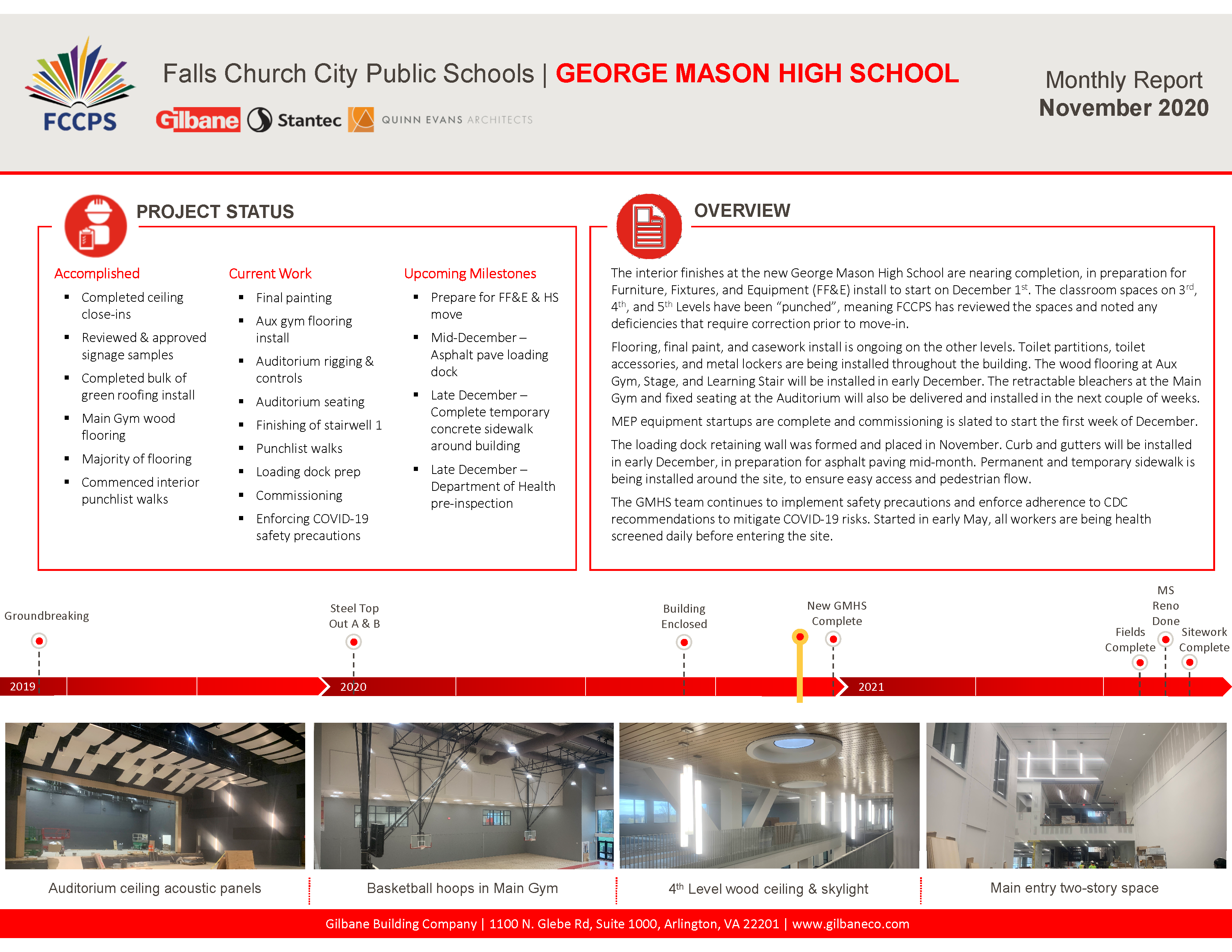 DOWNLOAD NOVEMBER MONTHLY REPORT
---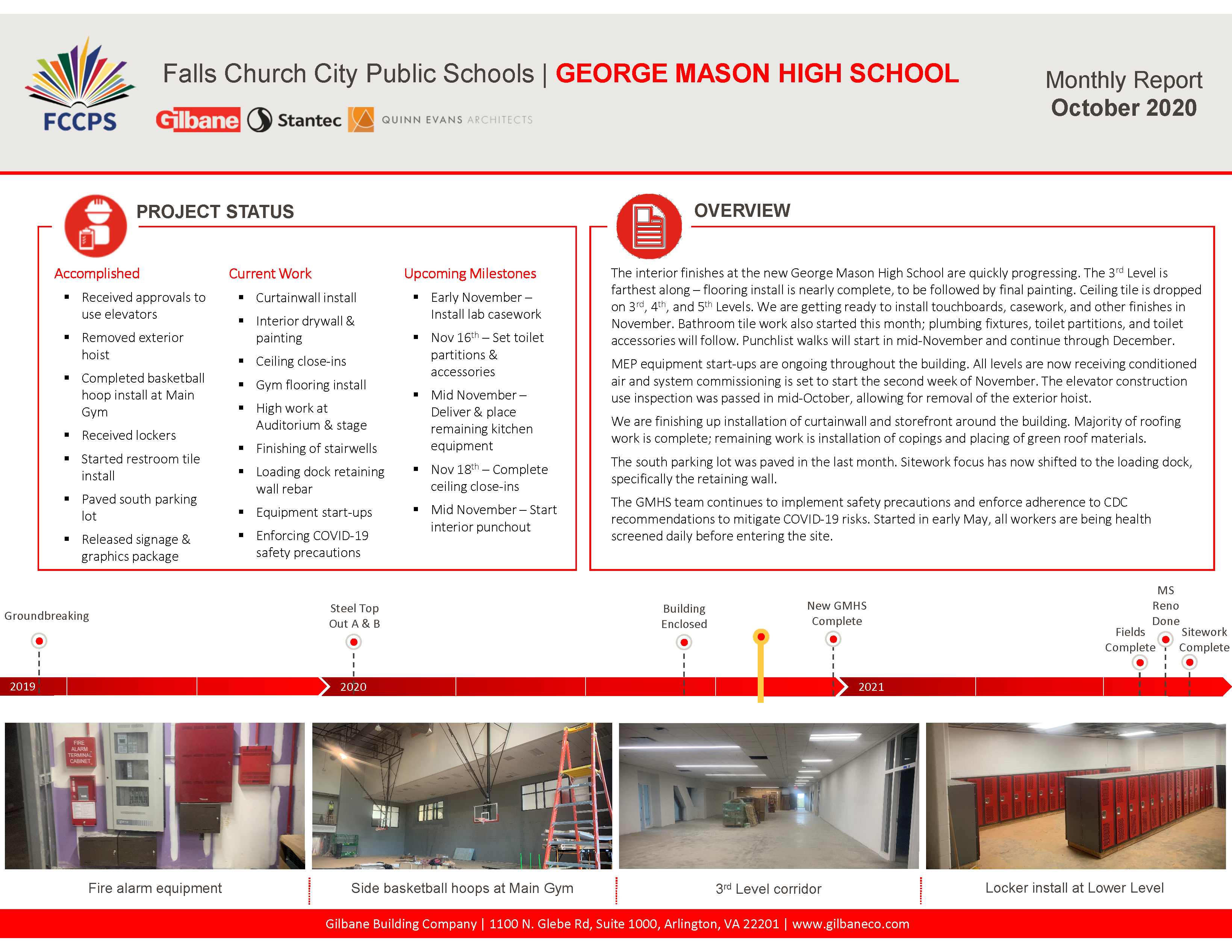 DOWNLOAD OCTOBER MONTHLY REPORT
---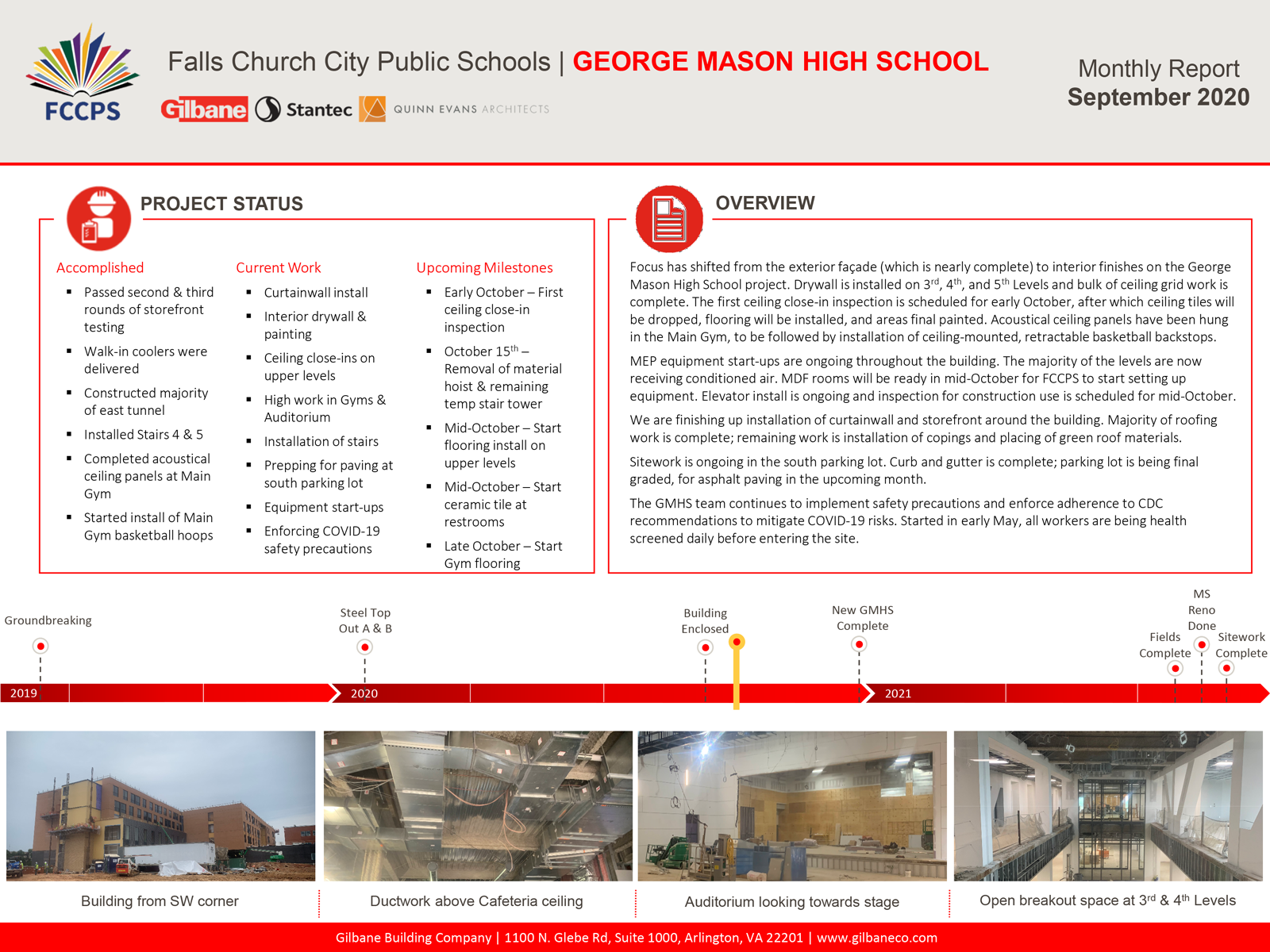 ---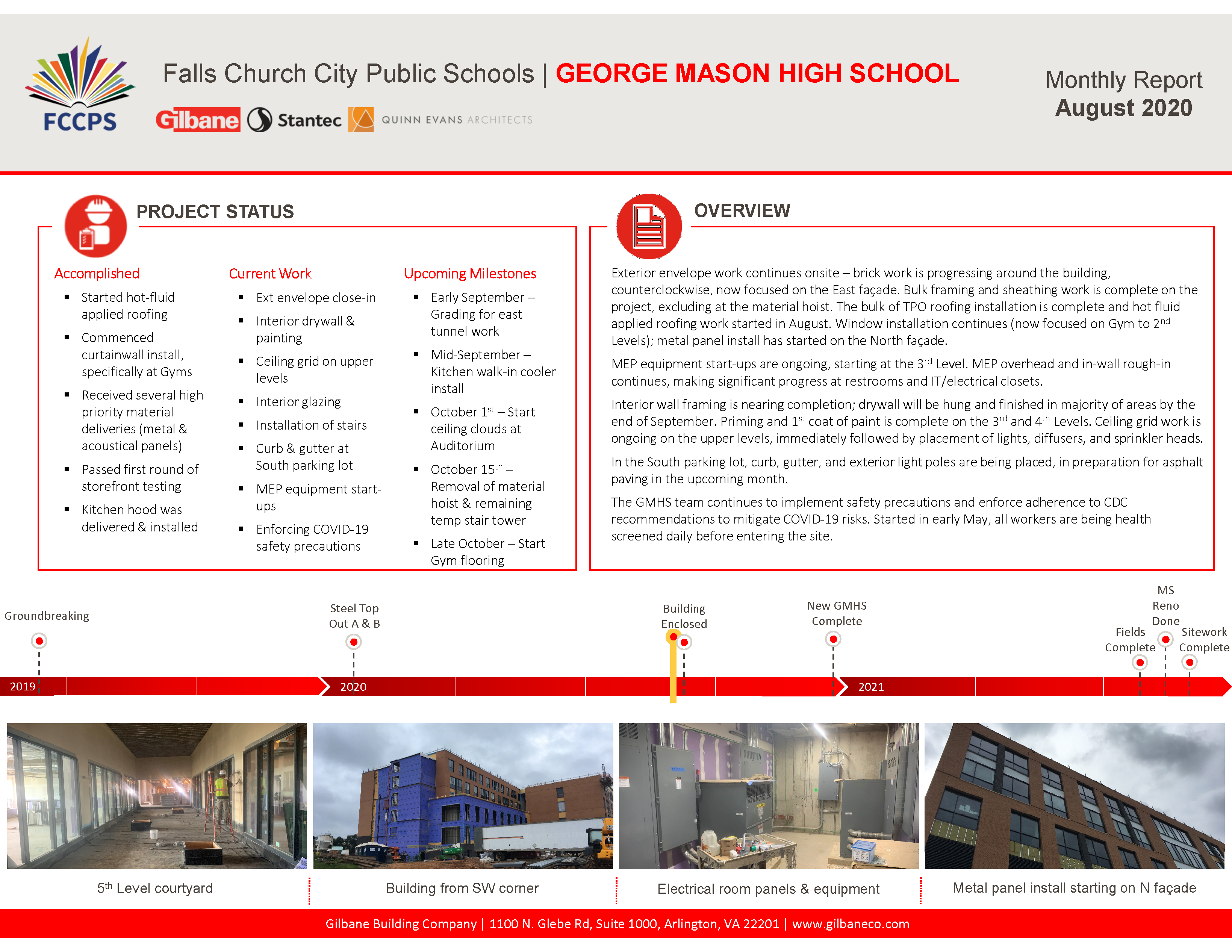 ---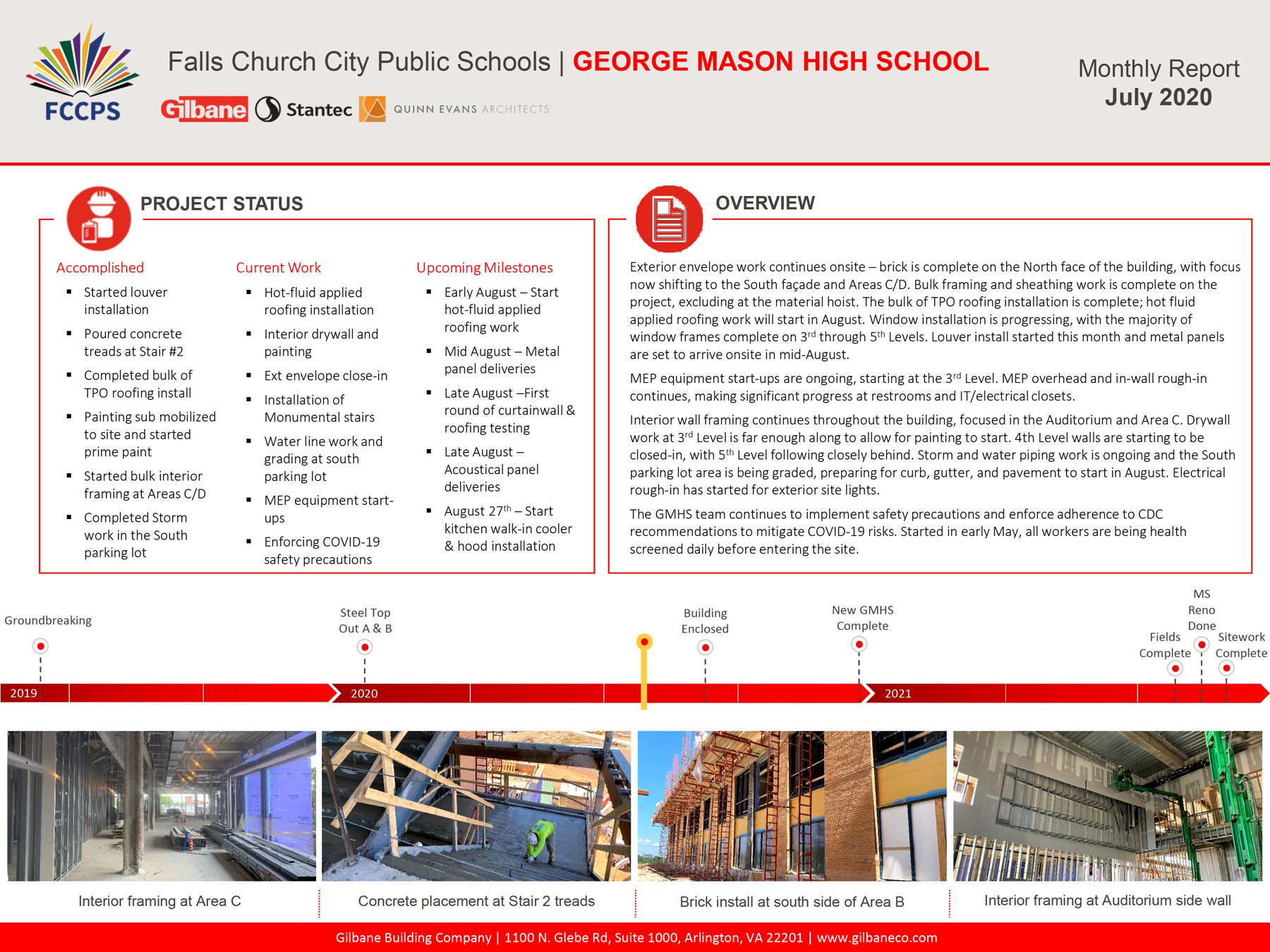 ---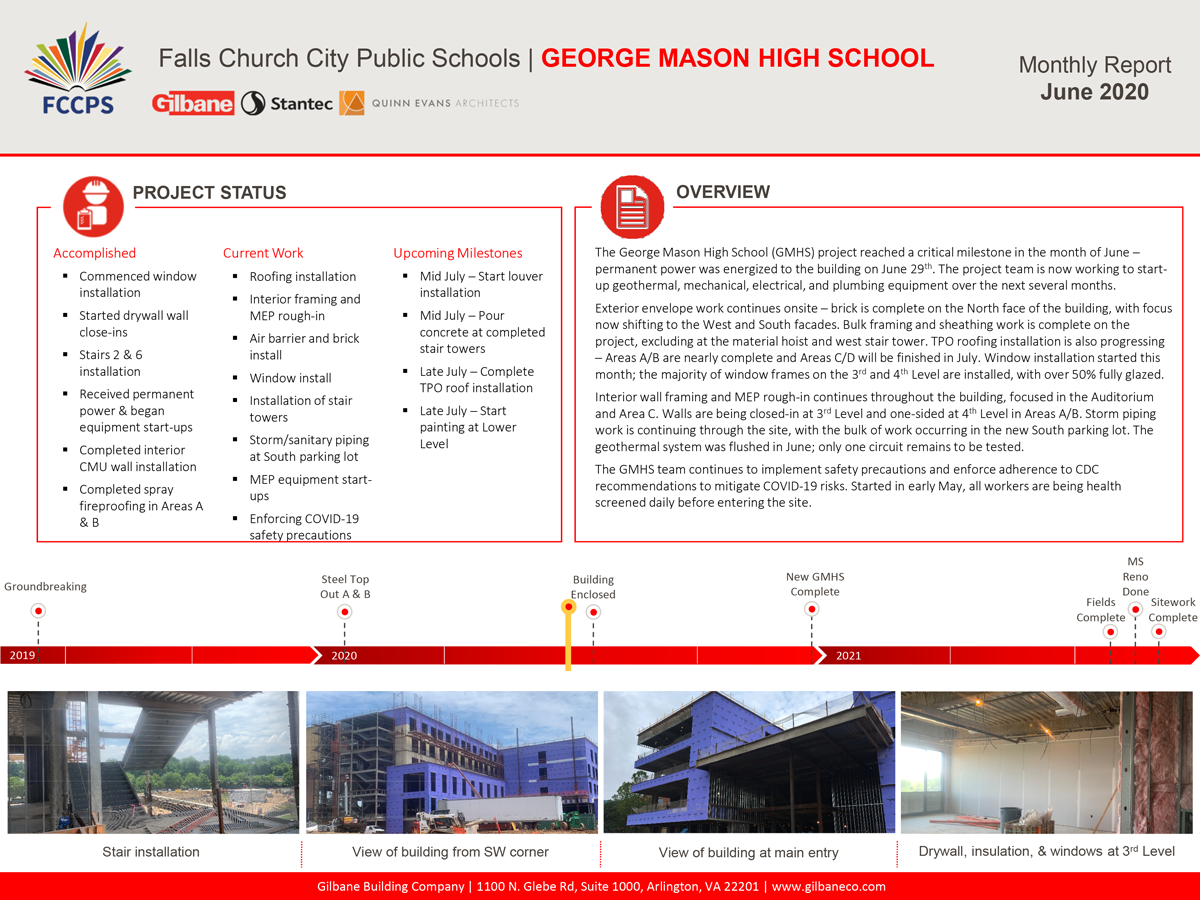 ---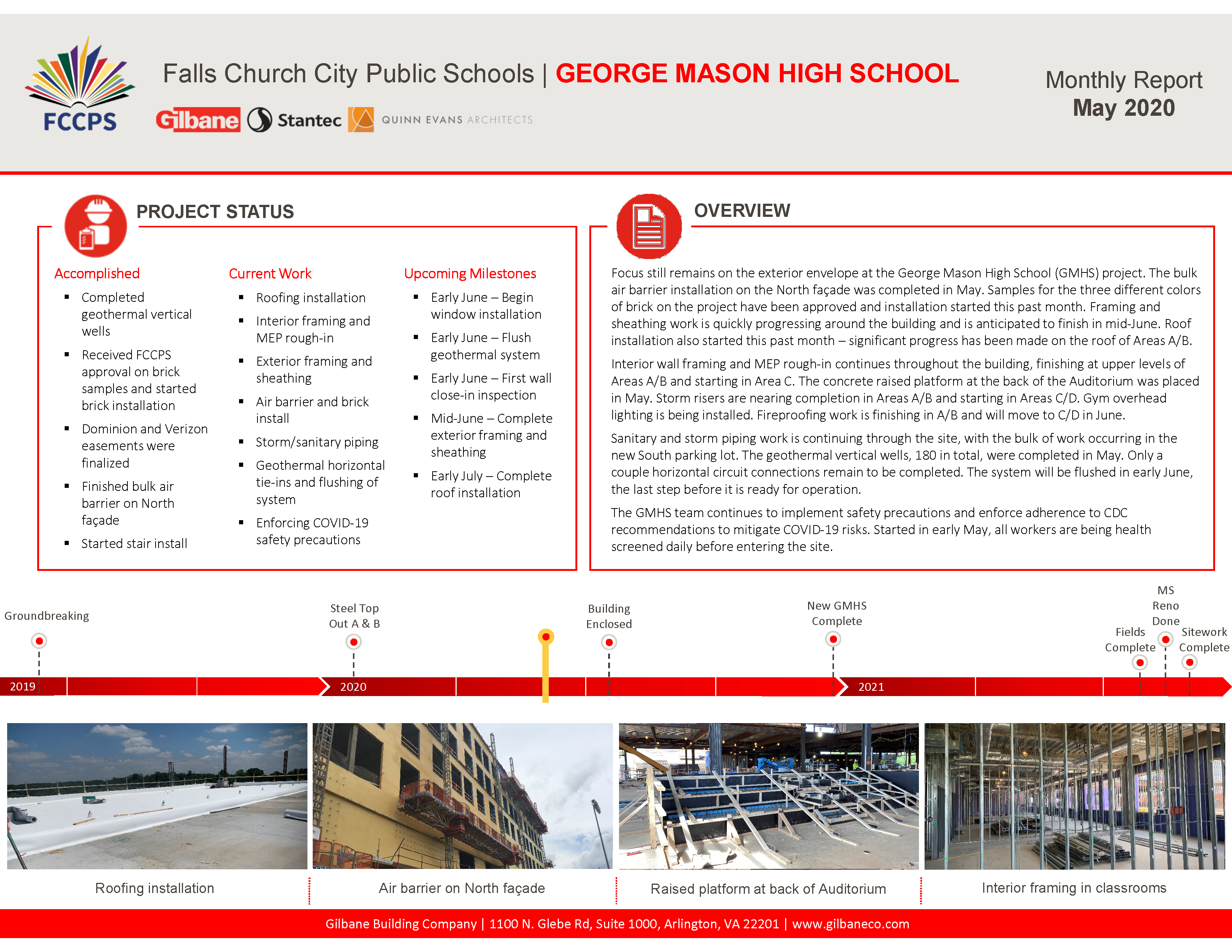 ---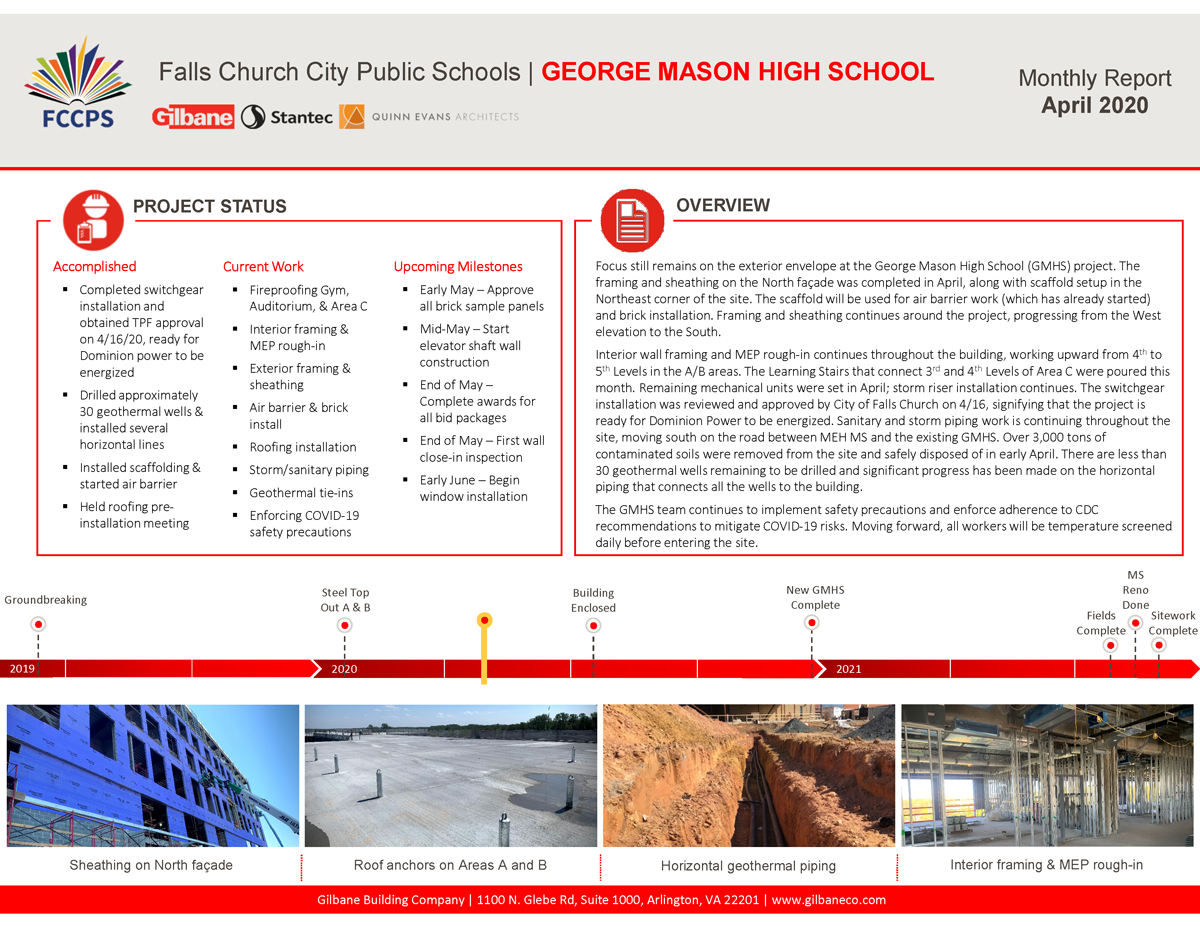 ---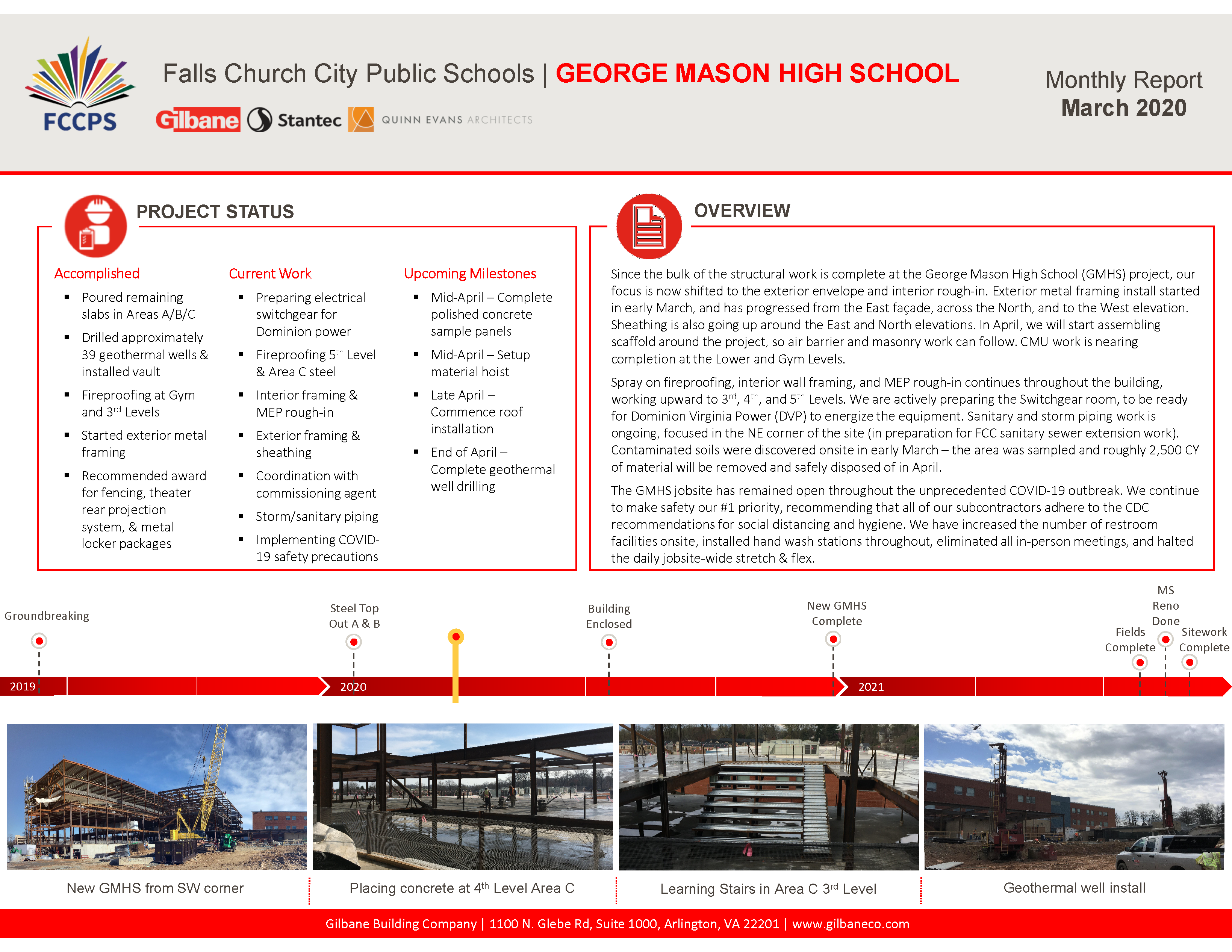 ---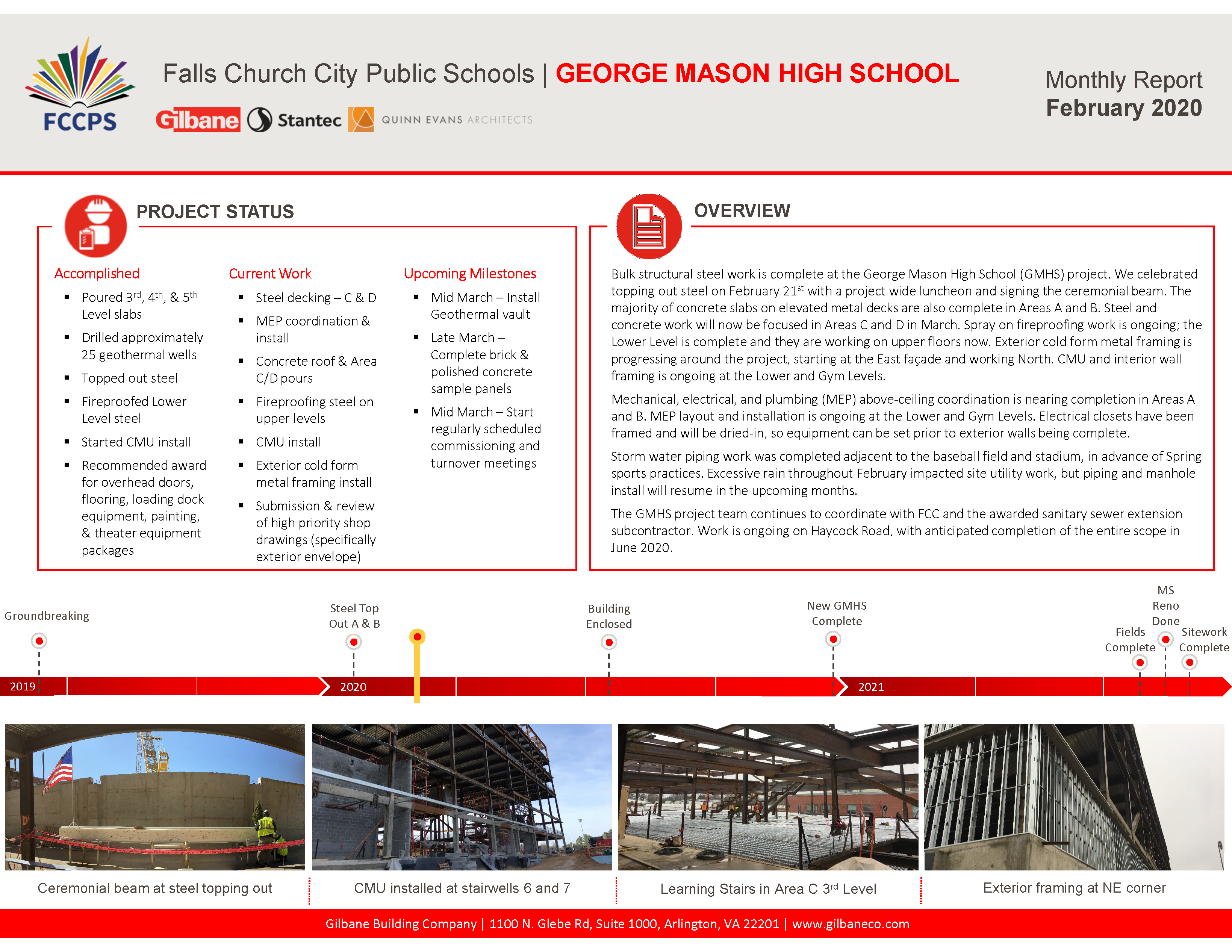 ---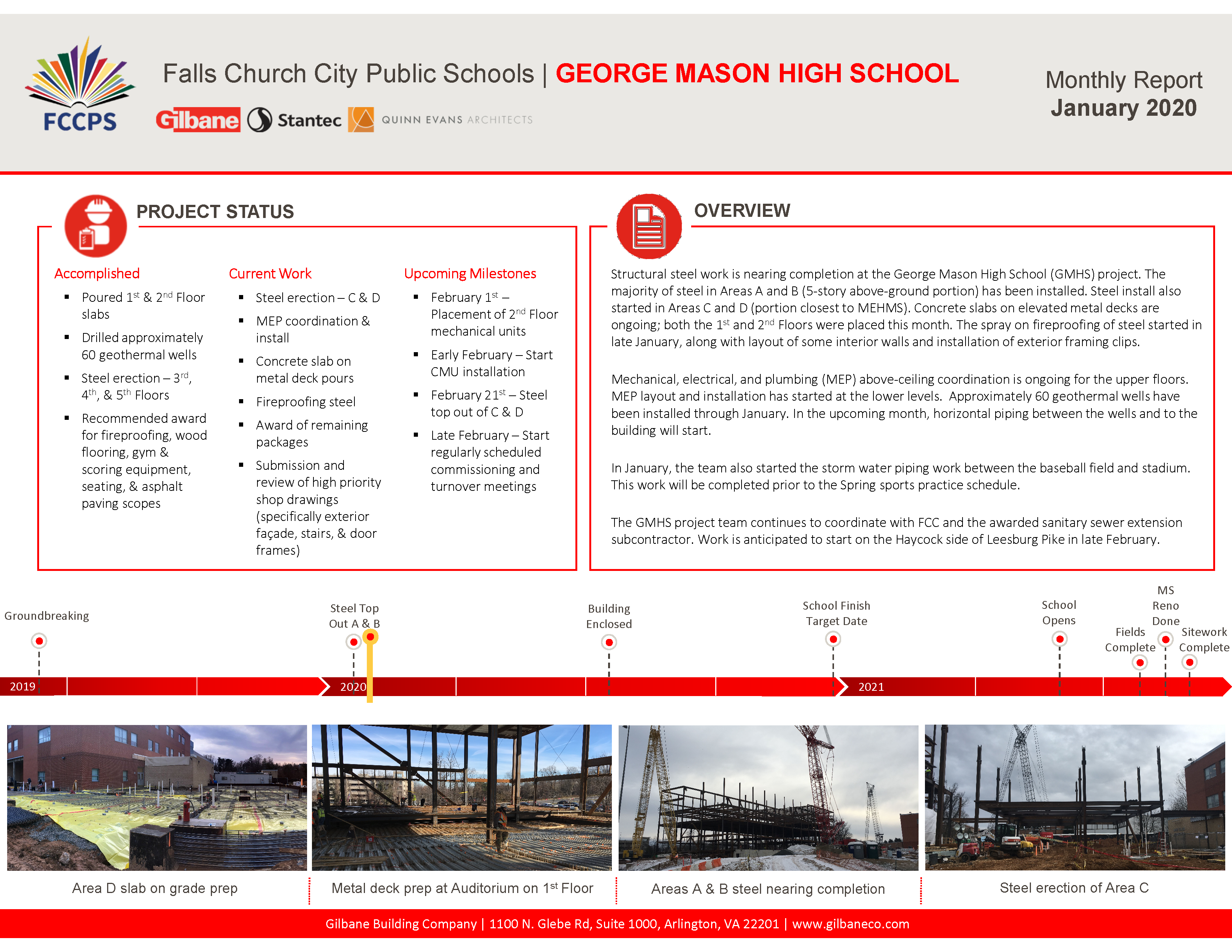 ---
January 28, 2020
George Mason is Falling Apart - Here is How it will be Rebuilt - The Lasso
The current George Mason High School building has served students honorably for over 68 years, two years longer than its namesake was alive for. Many of the design features and systems are obsolete due to advances in modern technology. This has resulted in wasted resources and energy, a fact that students, community members and architects of the new high school hope to change.
---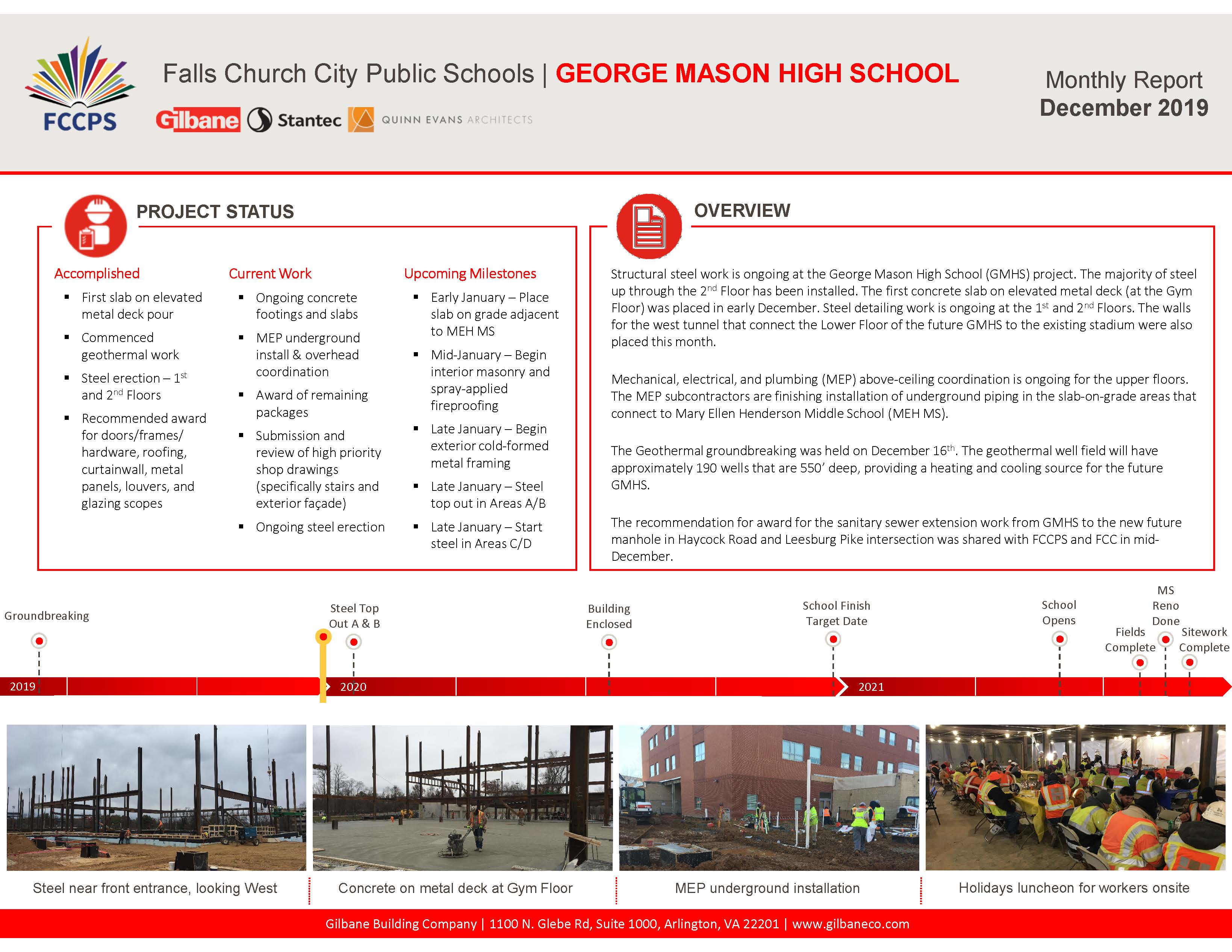 ---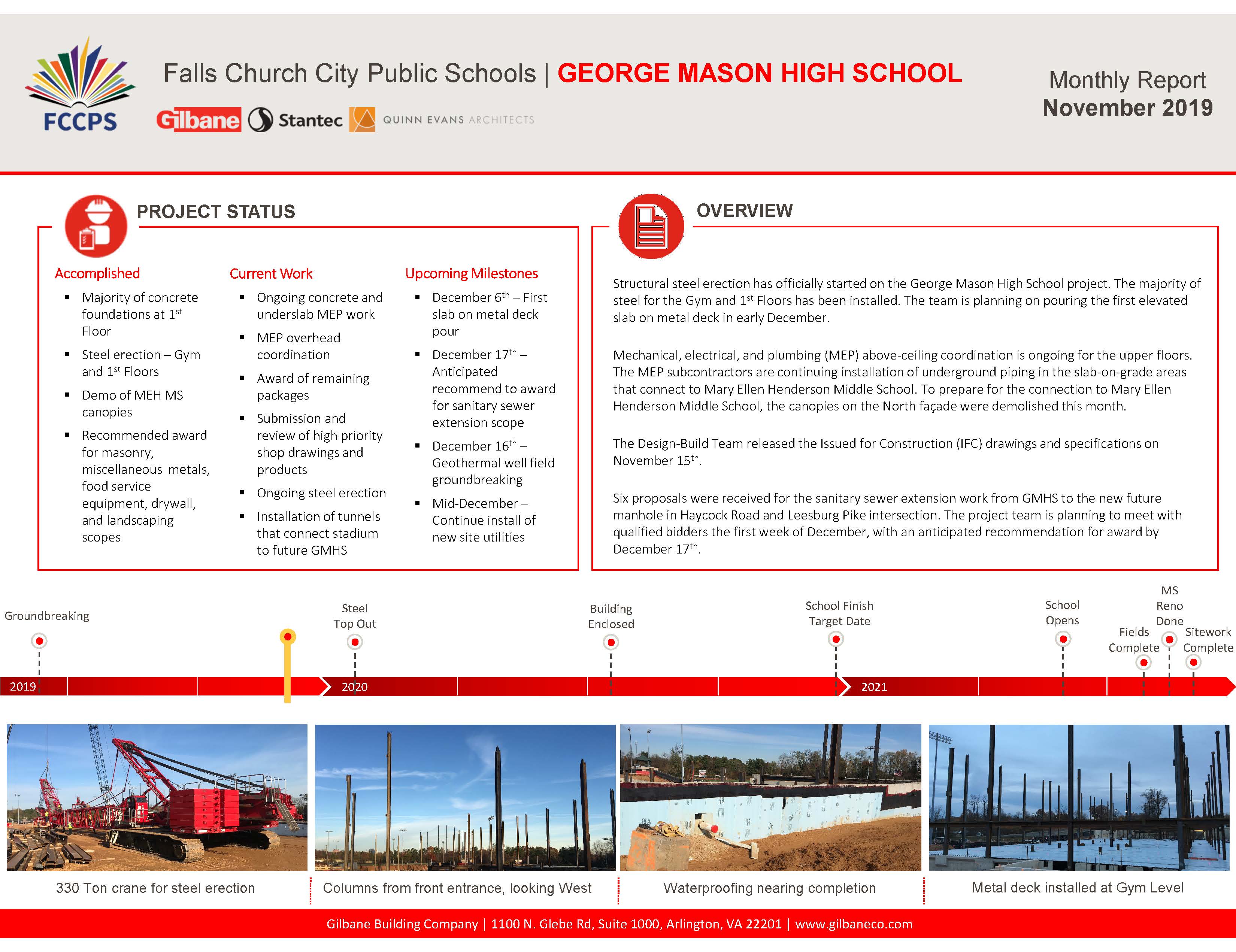 ---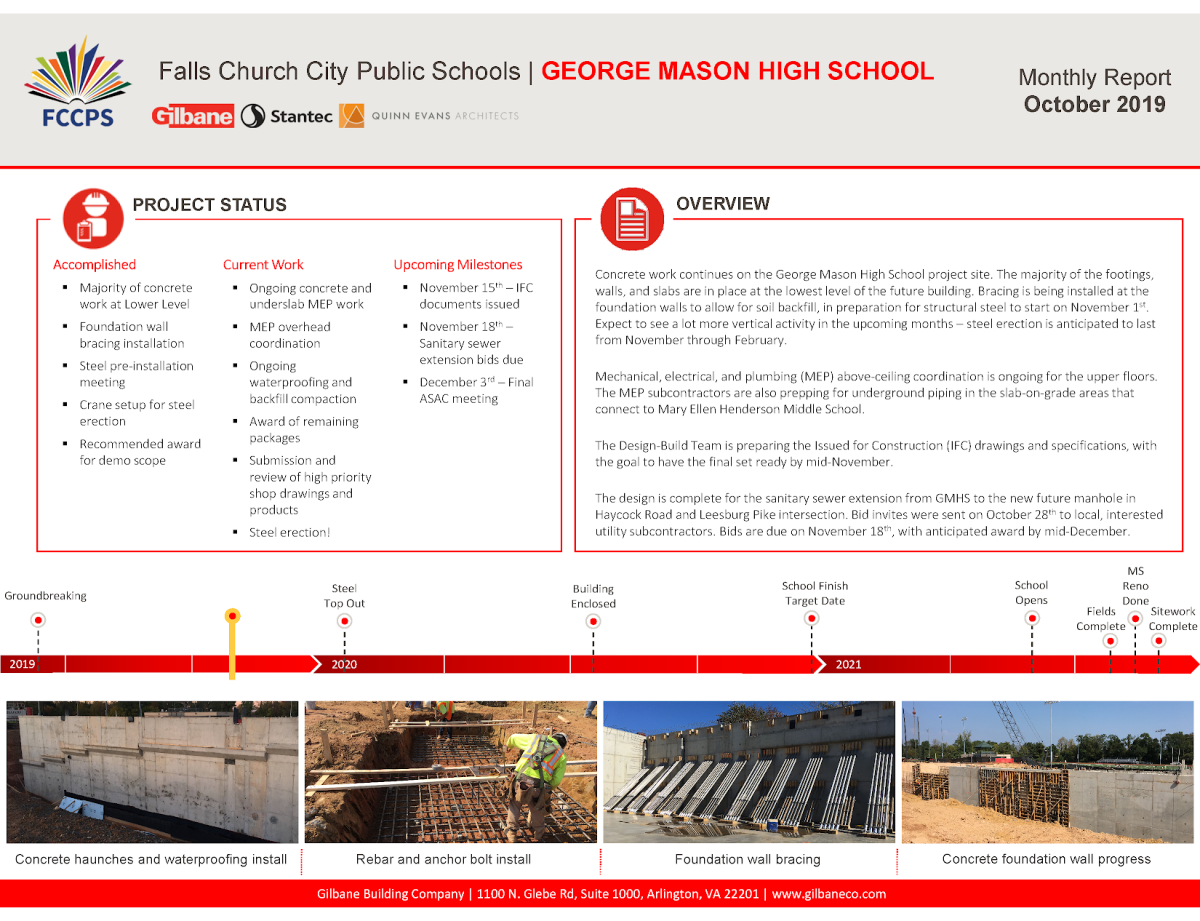 ---
October 20, 2019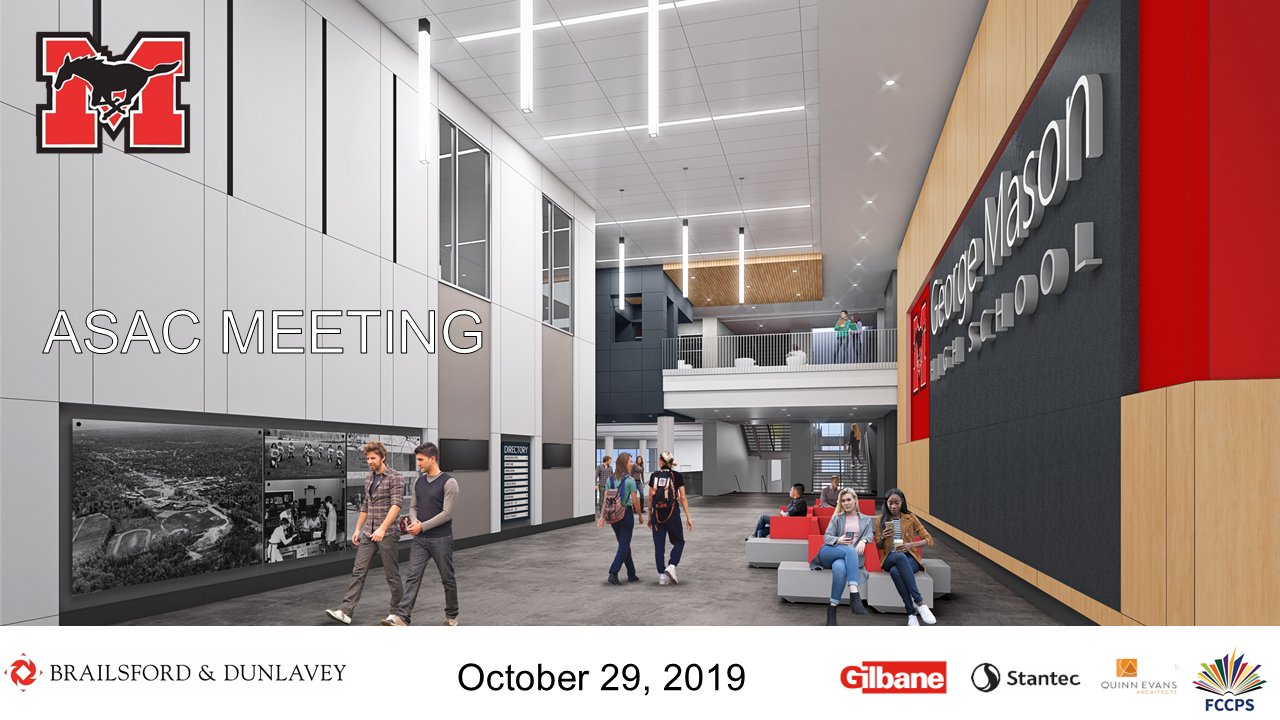 ---
September 17, 2019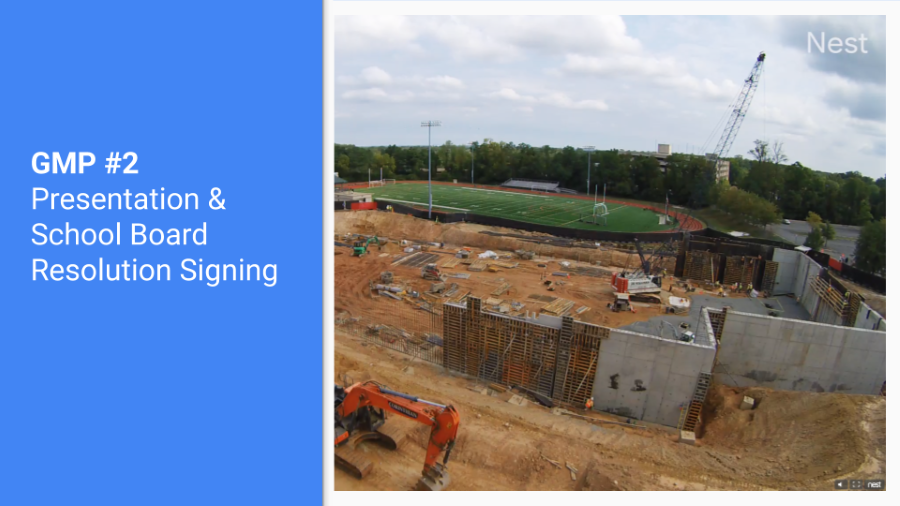 ---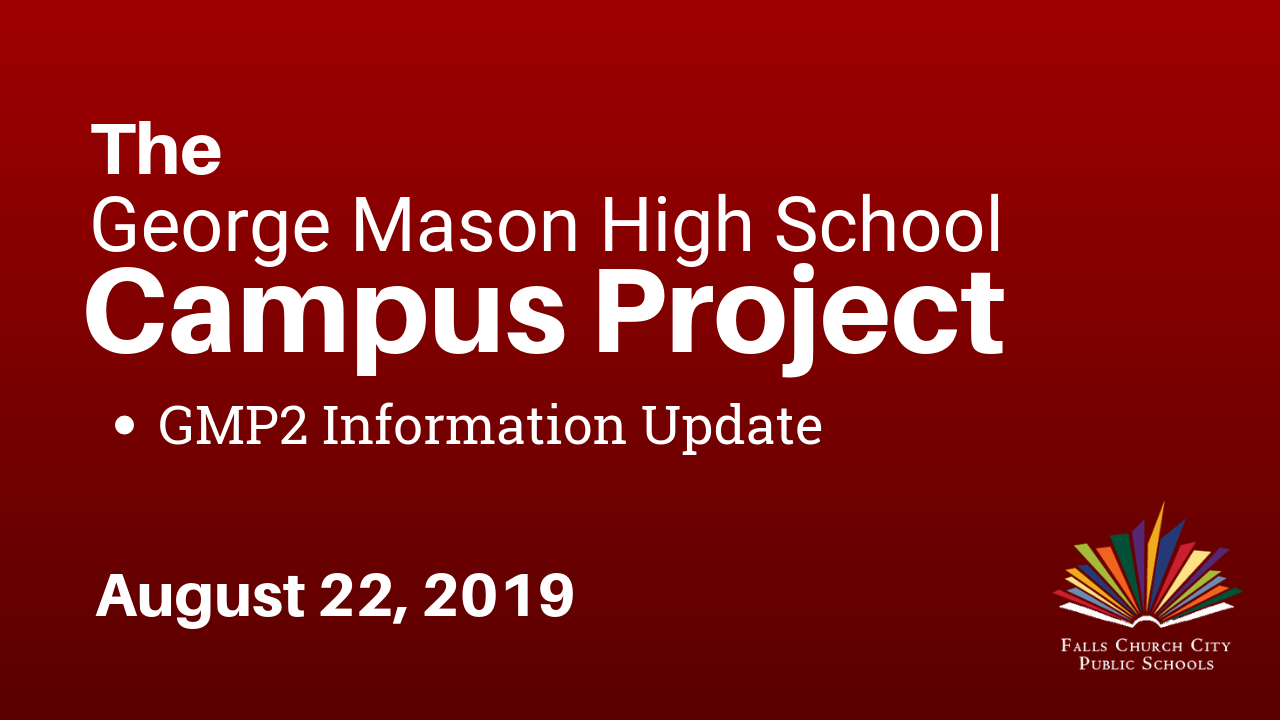 ---

---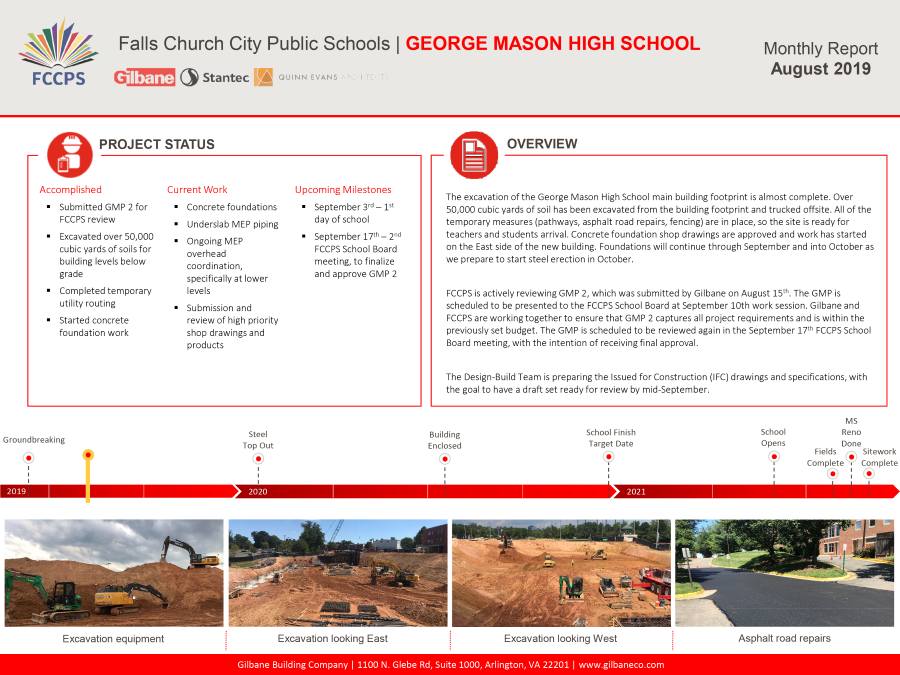 ---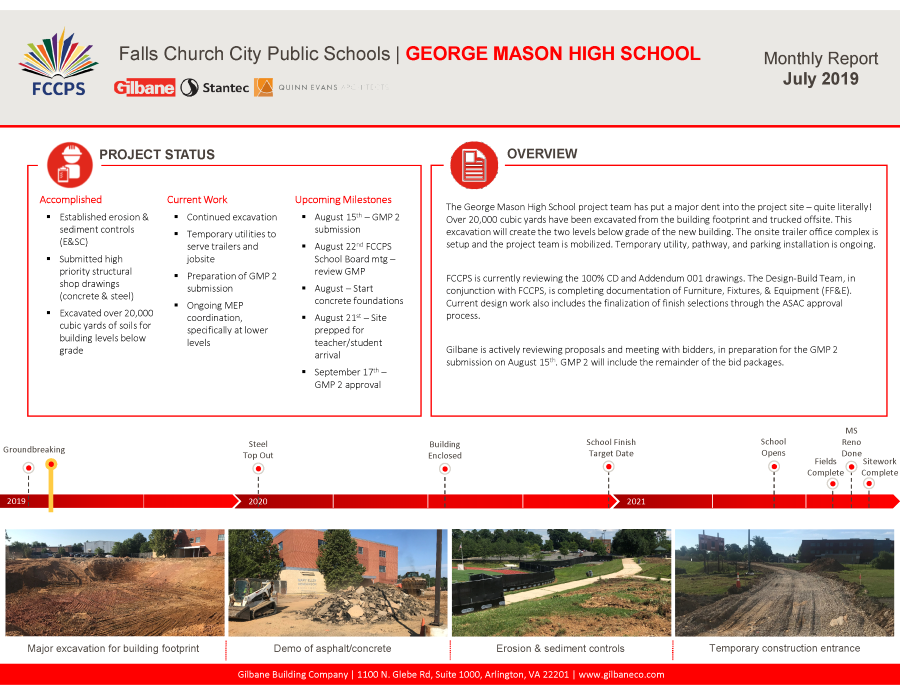 ---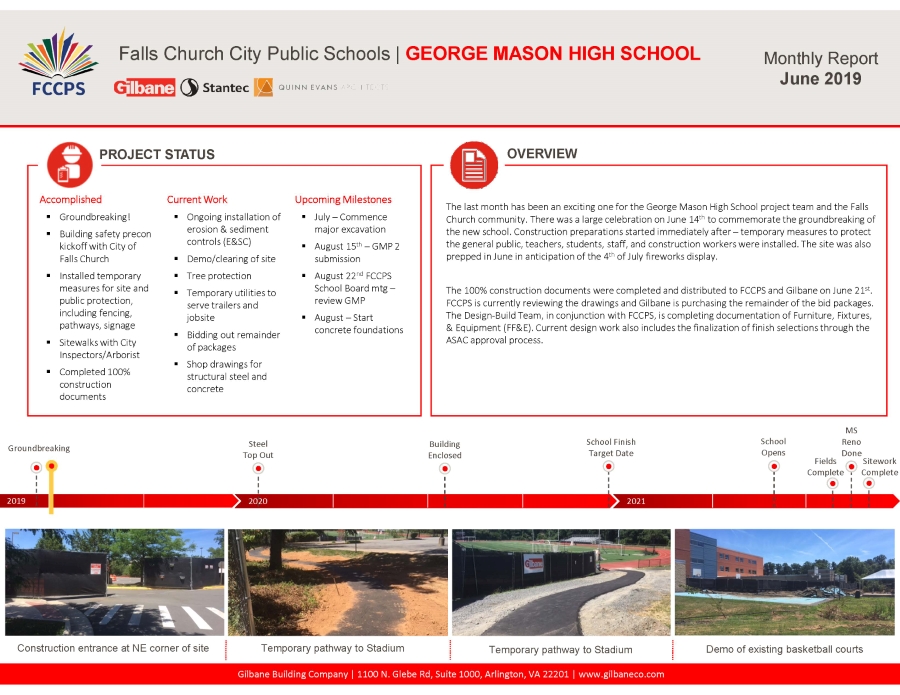 ---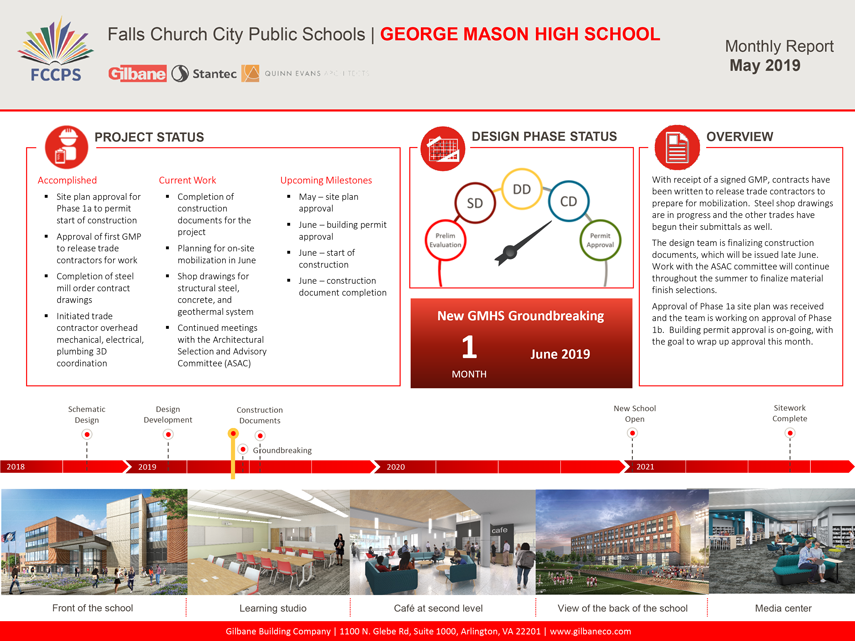 ---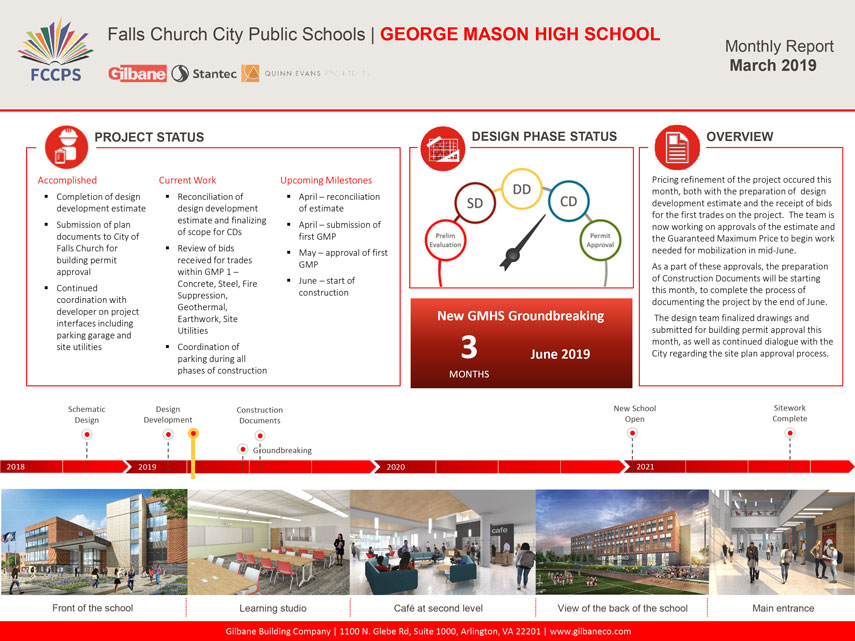 ---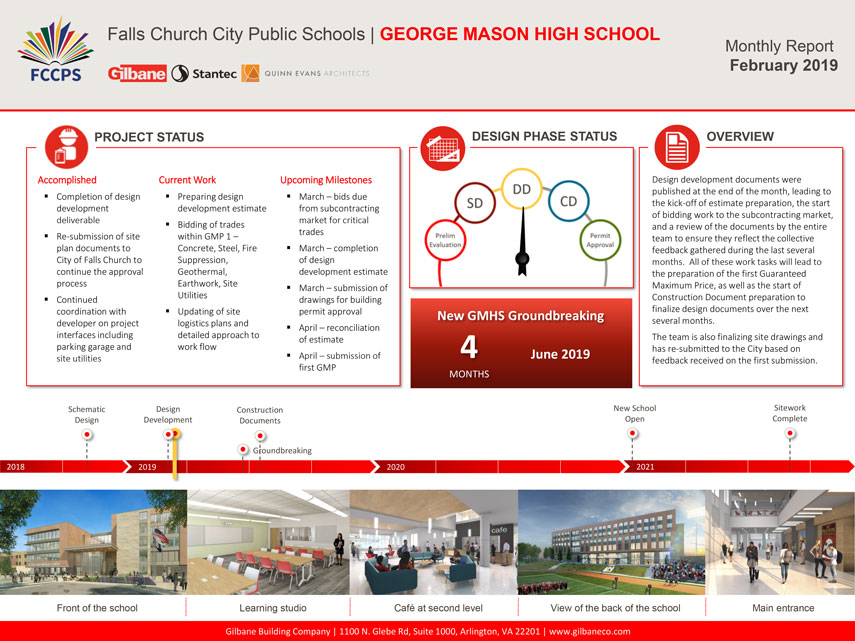 ---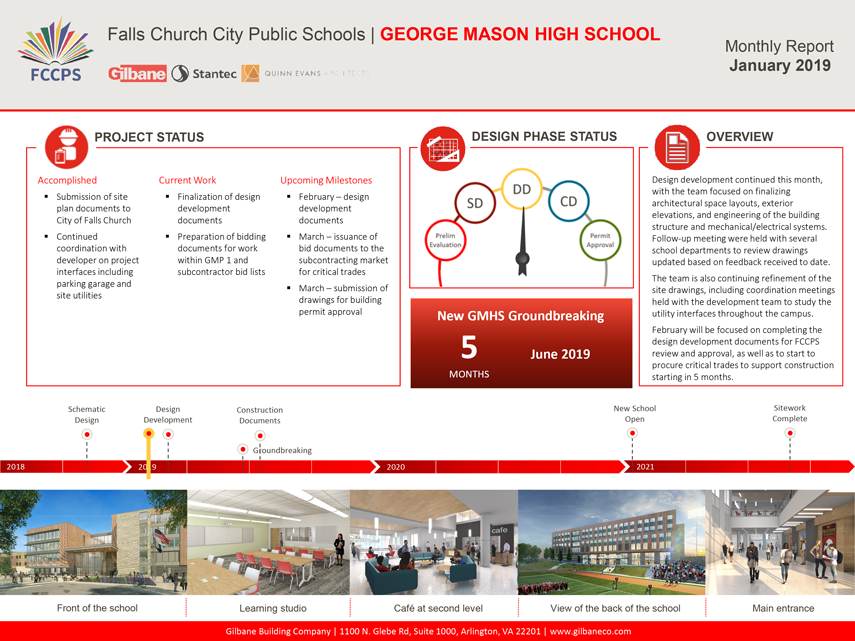 ---
---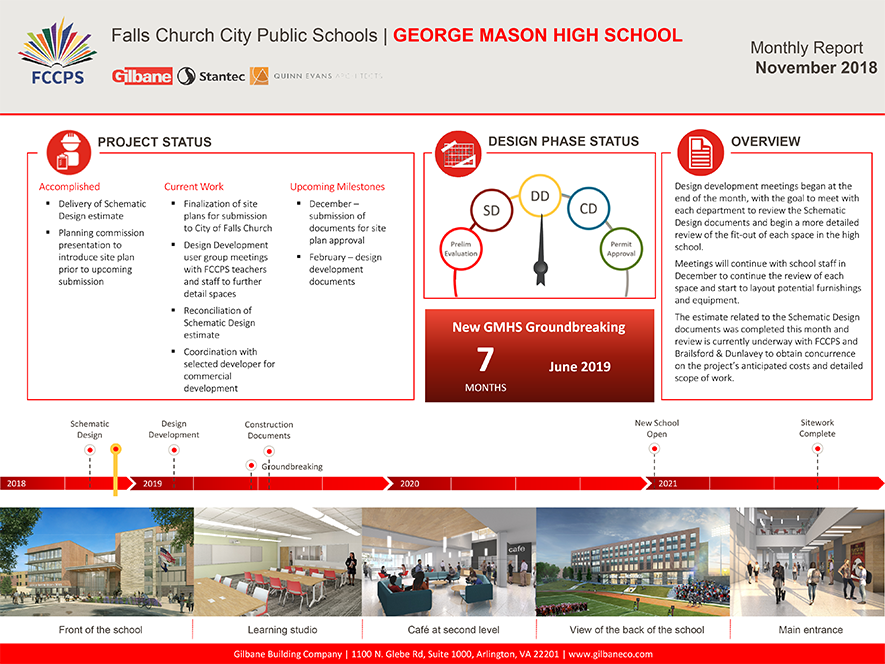 ---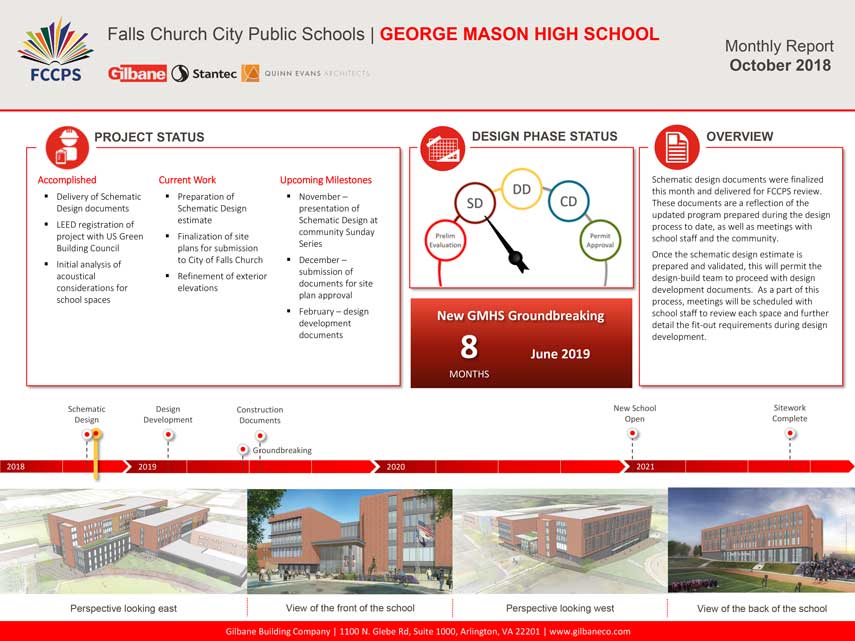 ---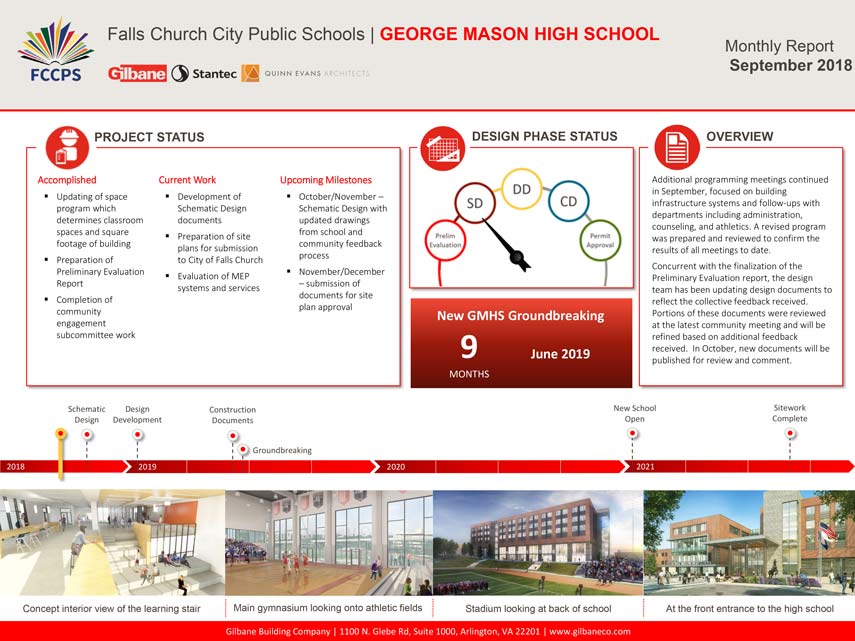 ---