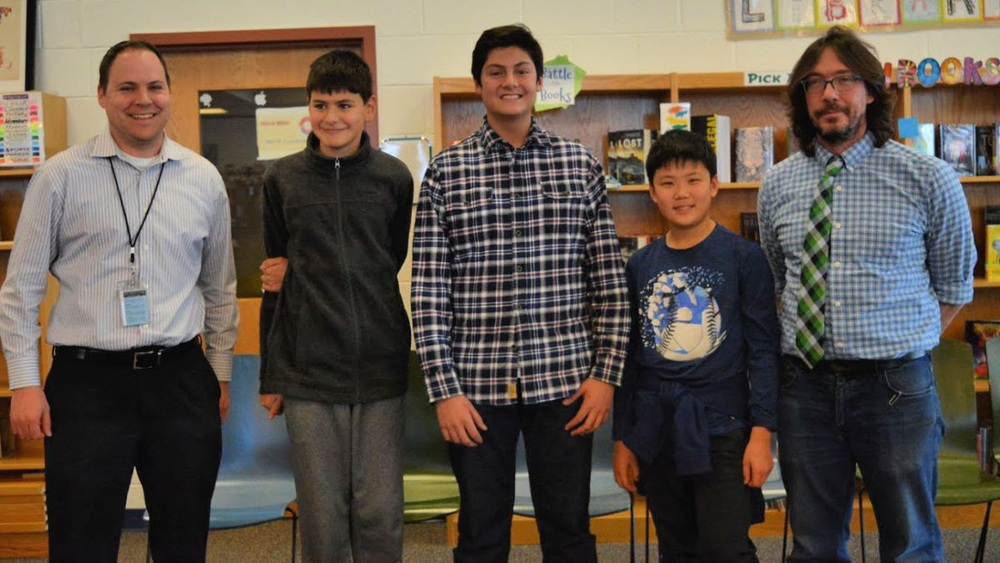 2020 Geo Bee Celebrates Top Three
FCCPS Communications
Tuesday, January 21, 2020
The questions were challenging, even incredibly hard, and yet the Henderson competitors knew answer after answer!
The final for the Geography Bee on Thursday, January 16 lasted for under an hour. The top three finishers are framed by Dr. Dippold left, who served as a judge, and Mr. Kelly right who organizes the event. Students from left 7th grader Ruben Krishna in first, 8th grader Alessio Azimipour in second, and 6th grader Attikus Kim in third.
Ruben will take the state test in the next few weeks to place into the State competition to be held in Farmville in March. Congrats Ruben and to all nine of three grades' finalists!